Map Unavailable
Date/Time
Date(s) - 10/12/2020
11:00 am - 1:00 pm
Categories No Categories
Franchise Tax Board manages the California's nonresident withholding program, which includes the withholding requirements for California property managers.
During the presentation, Kent will define a property manager's role as a withholding agent. He will cover California Nonresident Withholding Requirements. He will give an overview of the Exemptions and Waivers. He will explain how property managers report withholding and submit payments to FTB. He will cover the withholding liability and penalties. And, he will show you withholding resources.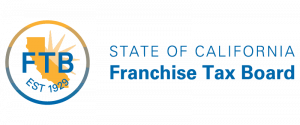 Chanel Yates has worked at Franchise Tax Board (FTB) since 2001, and as Program Specialist in the Withholding Services and Compliance Section (WSCS) since 2016. Chanel is the Subject Matter Expert for California Nonresident and Real Estate Withholding. Chanel provides technical guidance on withholding issues to WSCS and FTB staff and management. Chanel also provides education and outreach to FTB stakeholders.
Kent Dingley has been with the Franchise Tax Board since 2008 and is an Auditor in the Withholding Services and Compliance Section (WSCS). Kent is responsible for ensuring withholding agents are in compliance with California's withholding laws and regulations.